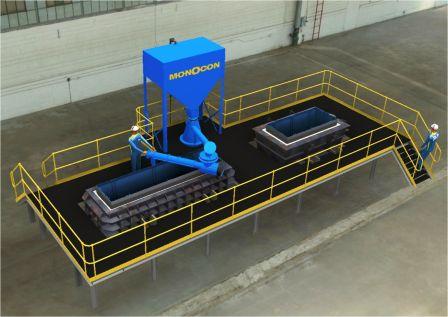 Monocon design, manufacture, install and commission a range of refractory storage and delivery systems for both wet and dry refractory materials and castable products.
Our cold set / dry vibe refractory delivery system, shown to the right, has been designed using existing known "Monocon Technology" to provide an effective and reliable system for controlled refractory dispensing.
The machine can be supplied as a stand alone unit or supplied as a package solution with some of our other Tundish Lining machines and Tundish Lining Refractories. In addition, Monocon also design and supply specific and custom made refactory dispensing systems such as Well Filler systems.
Please contact our UK technical team for further information or download our Tundish Lining Systems literature.
Design Features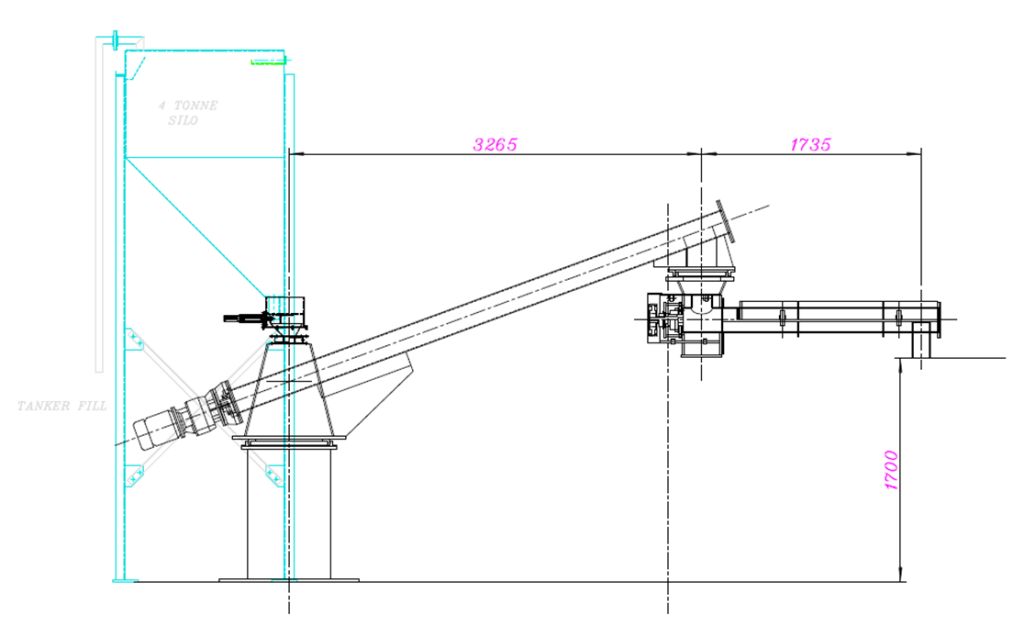 Cold Set Application System Design Features
A range of standardised designs available to suit all steel making operational refractory and Tundish Lining disciplines.
Manually activated or automated material dispensing.
Dry material handling.
Optional radio controlled receiver for remote control.
Consistent material delivery to the Tundish application.
Integral Material Feed System.
Integral Bulk Hopper - 2 cubic metres capacity (3 Tonnes).
Bulk Hopper outlet has butterfly valve.
Storage Chamber available.
Optional Integral Weigh system with load cells and digital display control panel.