IFGL Refractories Ltd. is part of the S.K.Bajoria Group; a company which was carved from one of the oldest industrial houses in India and has historic activities in Jute and Tea. Today the Bajoria Group is active in the Industrial, Insurance and Art sectors and has an annual turnover of over $300 million US.
The IFGL is a group company and a leading international manufacturer of specialised refractories, innovative equipment and operating systems for the Iron, Steel and Metals Industry.
The company is headquartered in Kolkata, India and is listed both on Bombay Stock Exchange (BSE) and National Stock Exchange of India (NSE). IFGL operates globally and has branch offices and manufacturing facilities in the USA, UK, Germany, Italy, India and China and direct sales offices and agents/distributors in most other countries.
The IFGL group of companies is summarised below and our Vision Statement can be viewed here.
IFGL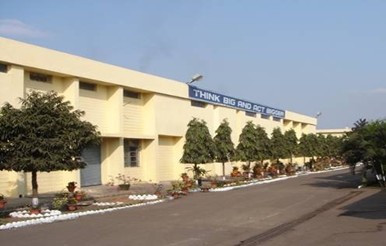 In 1984 Indo Flogates was established as a joint venture between Flogates Ltd. (a UK company) and an exclusive Indian licensee of Flocon Slide Gate Systems, developed by US Steel Corporation through their wholly-owned subsidiary USS Engineers and Consultants Inc. This IFGL plant now manufacturers Slide Gate Systems and Refractories with the latest know-how from Krosaki Harima Corporation, Japan, a subsidiary of Nippon Steel Corporation.
In 1993, IFGL set up a technical collaboration with Krosaki Harima Corporation, Japan (then known as Harima Ceramics Corporation) for production of Magnesia Carbon Tap Hole Sleeves. This Continuous Casting Refractories Plant now manufactures Isostatically Pressed Continuous Casting Refractories. A brief history of IFGL acquisitions is shown below.
Today, IFGL has a large pool of trained engineers and application specialists to offer customers Total Refractory Supply Solutions for flow control in Steel Teeming and Continuous Casting of Steel. Please visit the IFGL website or see below for information on the IFGL Group subsidaries.