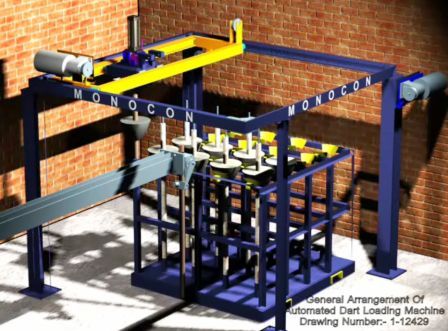 Monocon International Refractories Ltd. are the leading authority in the supply of turnkey refractory solutions incorporating refractories, machines and associated equipment.
Our UK Monocon team offers a range of value-adding services on our machine supply, when supplied as part of a contract package, including an Annual Machine Maintenance Contract (AMMC).
This AMMC is agreed with the client at the time of machine order placement and essentially means that Monocon will provide a periodic Healthcare services, on the machine over an agreed period. This value-adding service is akin to you conducting a MOT "health check" on your personal car to ensure it remains operational and safe.
Machine Warranty
Machine Warranty
Monocon typically provide a standard 12 month warranty on their machines which commences from the delivery date.
This warranty is subject to the maintenance and servicing of the equipment being carried out and documented by the customer (or a Monocon service engineer), according to the detailed maintenance schedules provided.
The warranty does not cover misuse or abuse in any way, shape or form and also excludes any wear parts and accidental damage, however caused.