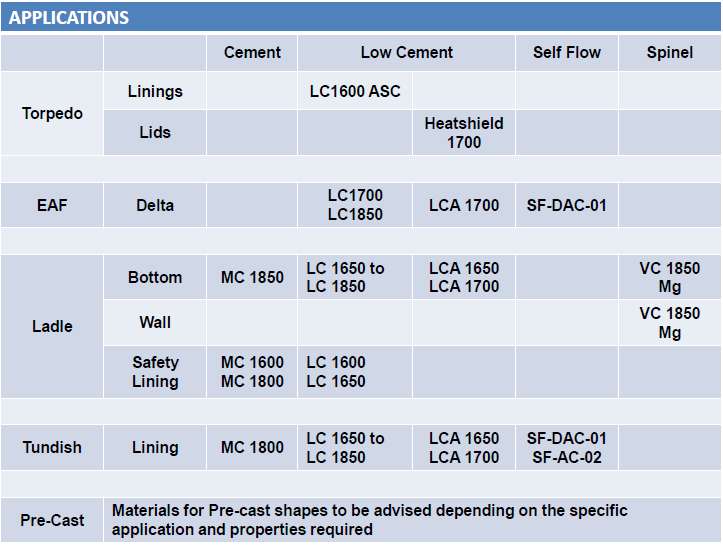 Monocon International Refractories Ltd. has a wide range of inventoried castable products specifically developed for target applications found in the Steel and Metals Industry sector.
The chart to the right helps to summarise the more common castable refractories within Monocon's product range in relation to the steel making application.
A number of our Monocon castable materials can be supplied with a metal fibre content for improved strength and crack resistance. If you have a specific requirement that is not listed below, please do not hesitate to contact us to discuss your application with our UK technical team.
For further information on these applications, please see the links below;