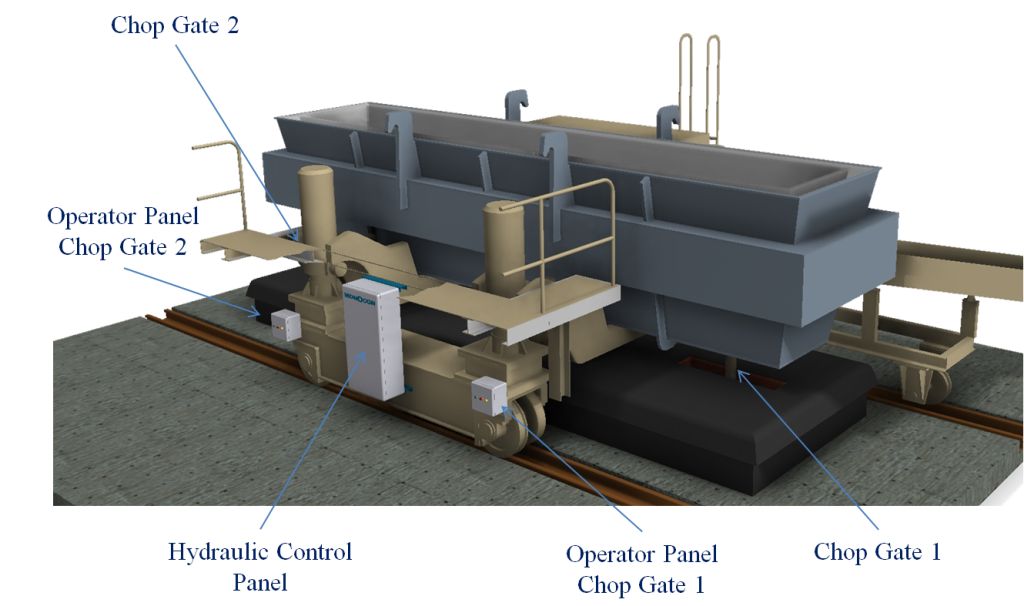 Monocon manufacture a range of standard and customised chop gate systems for emergency molten steel flow shut-off in a tundish system.
Typically two chop gates are supplied for each tundish car, as shown in the 3D model to the right and each Monocon chop gate system comprises of;
Two chop gates.
Two operator control panels.
One Hydraulic Control System.
In operation, the chop gate system helps to improve tundish operational safety, in a similar manner to an emergency stop buttom on a lathe in a conventional engineering works..