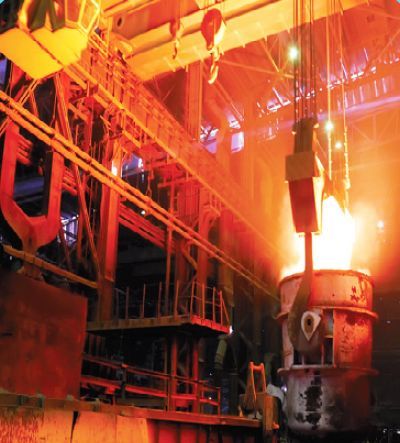 For most general lining applications within the ladle, Monocon's low cement castables are recommended. For all ladle bottom hot repairs, Monocon's Hotflow family of repair materials are best suited.
In areas subject to high impact, high erosion or exposure to high basicity slags, the Monocon spinel based castable, grade VC1850Mg is recommended. Please see the ladle lining castable material property data table below or our Monocon castable application guide.
Monocon also supply both vertical and horizontal ladle repair machines, therefore are able to provide a package turnkey solution for all your ladle repair requirements. Contact us for full details or download the respective product literature - click here.