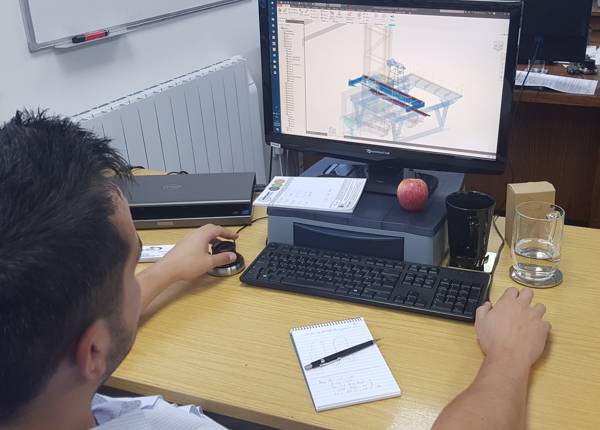 Monocon for many years have provided customised design solutions for steel processing applications.
We have a multi disciplinary engineering design team based in Doncaster, UK that has mechanical, electrical, hydraulic and pneumatic experience.
We design our equipment in 3D and provide animated "fly-through" visualisation to illustrate our innovative solutions in real world customer applications.
For further infomation please click here, or contact This email address is being protected from spambots. You need JavaScript enabled to view it.